How Do You Reduce Dust In A Room With A Carpeted Floor?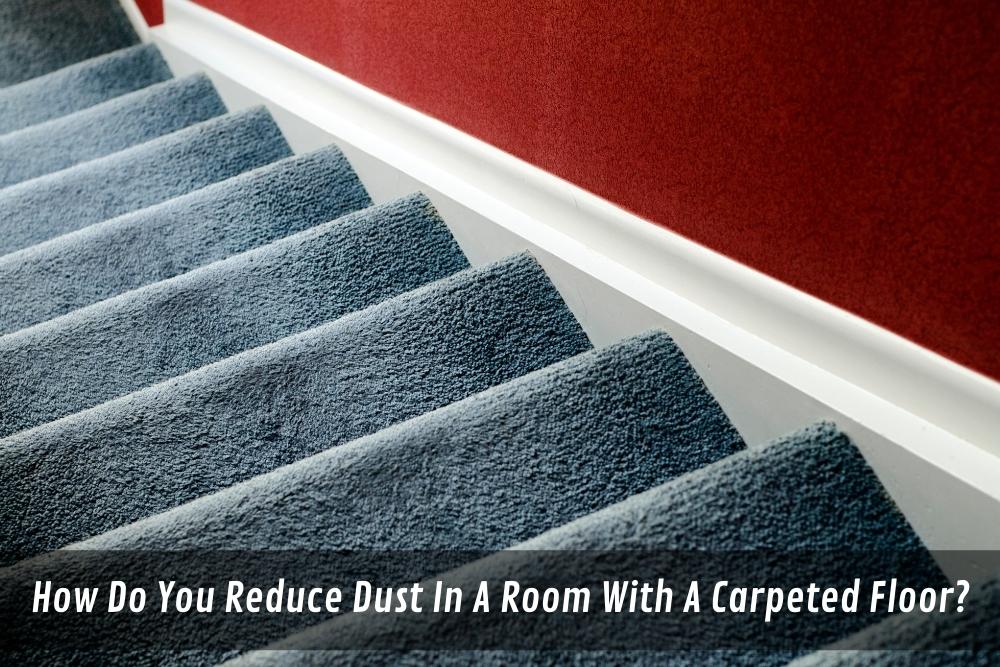 Have you ever walked into a room with a black carpet floor and noticed how much dust there is? It can be frustrating when you clean your home, only to see dusty footprints on your carpet shortly after. So how do you reduce dust in a room with a carpeted floor?
Dust is a common problem in many households, particularly those with carpeted flooring. Dust can trigger allergies, asthma, and other respiratory problems, making it essential to find ways to reduce it in your home. However, carpeting can make things more challenging because it traps dust and other allergens deep within its fibres.
If you want to keep your home clean and free of dust, it's crucial to take steps to minimize its presence on your carpeted floor. In this article, we'll explore some simple and effective tips for reducing dust in a room with a carpeted floor. Whether you have pets, or kids, or simply want to breathe easier, these tricks can help you keep your home healthy and clean.
What are the potential negative effects of dust on one's health and hygiene?
Dust is more than just an unsightly eyesore. In fact, it can have serious negative health effects on both adults and children. 
Inhaling dust particles can cause respiratory problems such as asthma, bronchitis, and allergies, as well as skin irritations.

Dust mites in carpet is also a major concern

for people with allergies or asthma, and their droppings can trigger severe reactions in some individuals. 

High levels of dust can also lead to poor hygiene, which can lead to infections and other health issues. It's important to keep dust levels low in your home to stay healthy and comfortable.
What are the advantages of minimising dust levels in your household?
There are numerous benefits to reducing the amount of dust in your home. 
Not only will it make your living areas look and feel cleaner, but it can also improve the air quality in your home and help protect your family from allergies and asthma. 

A reduction in dust can also reduce the number of dust mites, which can cause skin irritation, breathing problems, and other health issues. 

Plus, if you have upholstered furniture or black carpets, a decrease in dust particles could make them look better for longer.
What are some tips for reducing dust buildup on a black carpet floor?
Remove Dust Regularly:

One of the best ways to reduce dust in a room with a carpeted floor is to remove it regularly. Vacuum your carpets at least once a week, and use an air purifier to help capture any particles in the air. You can also use a damp cloth or mop to spot-clean any areas that have built up more dust than others.

Steam Clean Your Carpets:

Steam cleaning your carpets is an excellent way to deep clean them and get rid of embedded dirt and dust particles. It's recommended that you steam clean your carpets every six months or so, as this will help remove stubborn dust mites and other allergens from your black carpet floor.

Change Your Air Ducts Filters:

Your air duct system is responsible for circulating the air in your home and can play a big role in the amount of dust present. Make sure to change your air filters regularly, as this will help reduce the amount of dust and other particles that are being blown around your living areas.

Clean Upholstered Furniture Regularly:

If you have upholstered furniture, it can also collect lots of dust and dirt over time. To prevent this buildup, it's important to clean your furniture regularly using a vacuum cleaner or a damp cloth. This will help remove any dead skin cells, pet fur, and other particles that may be present on these surfaces.

Consider Interior Design Elements:

Certain interior design elements can collect dust more than others, such as curtains and shelves. To reduce dust buildup in these areas, opt for smooth surfaces that are easy to wipe down with a damp cloth or vacuum cleaner. Additionally, look for furniture pieces with rounded edges that won't trap as much dust as those with sharp angles.
Conclusion
Overall, the best way to reduce dust in a room with a carpeted floor is to regularly vacuum, steam clean your carpets, change your air filters, and clean your upholstered furniture. Additionally, consider interior design elements that won't collect as much dust and debris. Also, there are consequences for not cleaning your carpets, so make sure to clean them regularly. By doing these simple steps, you can reduce the amount of dust in your home and help keep you and your family members healthy and comfortable.
If you're looking for a high-quality carpet for your home, then be sure to check out Cosy Group's range of black carpets. We offer a variety of styles and sizes that are perfect for any interior design style and will help to keep the dust levels in your home to a minimum. Contact us today to learn more about our products and find the perfect carpet for your living space.