Different Kinds Of Home Flooring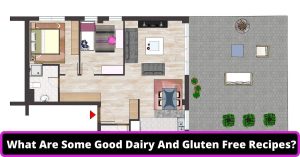 1. Hardwood Flooring
When it comes to flooring, hardwood is a popular choice. It is visually appealing and can be refinished every few years to keep its look fresh. Hardwood is very popular because of its attractive appearance but can also incur moisture damage over time if not properly maintained.
There are two types of hardwood flooring: prefinished and unfinished. With prefinished, the hardwood is already finished when you buy it and just needs to be installed. Unfinished hardwood requires sanding and finishing after installation. Both options are available for purchase, depending on your preference.
Hardwood flooring is constructed of a solid piece of wood that varies in width between 1½ to 2½ inches or 4-8 inch planks.
2. Laminate Flooring
Laminate flooring is a type of flooring that has been in existence for over 50 years. It consists of sheets made from compressed wood, plastic, or other composite materials which are laid over one another and then heated to create a warm, waterproof surface.
Laminate flooring is typically manufactured in large sheets that are installed with the seams running perpendicular to each other so they can be easily covered with a thin layer of finishing material.
It is an affordable option that comes in many different styles and patterns, making it one of the most popular choices for homeowners=- looking for an attractive floor at a reasonable price.
Laminate floors are made from wood and plastic, but they look like real hardwood floors. They come in different styles including:
Parquet
Plank
Strip
Wood-look
3. Vinyl or Linoleum
Vinyl flooring is affordable and easy to install. It offers versatility, strength, and durability. Vinyl is a great option for people on a budget, as it is one of the cheapest flooring types available. Additionally, vinyl is very easy to install – most people can do it themselves in just a few hours.
Linoleum's appearance may be less enticing than vinyl, but it has its own strengths in terms of durability and ease of installation at an affordable price point. Linoleum also lasts longer than vinyl, making it a good investment for homeowners who plan to stay in their homes for many years.
4. Porcelain or Ceramic Tile Flooring
Tile is a great option for home flooring. Tile comes in various forms and can be installed easily. It is durable, non-porous, and waterproof, making it perfect for kitchens, bathrooms, and entryways. Tile is used primarily in moisture-prone areas like bathrooms and kitchens.
Ceramic or porcelain floor tiles are popular choices because they are water-resistant, durable, and come in a variety of colors and styles.
5. Natural Stone Tile Flooring
Stone tile flooring is a beautiful and durable option for your home. It comes in a variety of colors, styles, and textures, making it easy to find the perfect fit for your space. Stone tile is also waterproof, so it's ideal for bathrooms, kitchens, and other high-traffic areas.
However, stone tile is also one of the most expensive options. And it can be difficult to install without professional help.
6. Carpet
Carpet is a popular flooring option for many reasons. It is affordable, durable, and easy to install. Carpet can come in many types of materials, designs, and patterns, and have a variety of uses. The more expensive and durable, the thicker and heavier your carpet will be.
This is recommended for homes with pets or moisture-prone areas/kitchens or bathrooms because it's not as hardy as other flooring options like wood or tile. Wall-to-wall carpets are glued to a cushioned padding and installed by nailing the carpet on the subfloor.
What are the pros and cons of each type of flooring?
Tile is a great alternative to hardwood flooring, and it's also more affordable. The pros of tile include being easy to install and its affordability. However, tile does not hold up well to moisture or rough treatment like hardwood does.
Bamboo is easy to install and sustainable. The bamboo can tolerate greater moisture than hardwoods, but durability depends on the type of bamboo flooring. Bamboo flooring has a visually appealing appearance that is easy to maintain. One con of bamboo is that it can be expensive compared to other types of flooring options.
Corian is not recommended for humid areas because it could crack or swell when exposed to humidity, which would make it prone to dents and scratches. Corian is not recommended as kitchen flooring because it can cause stains on food and dirt stains on clothing, making cleanup more difficult.
Frequently Asked Questions
What type of flooring is best for high-traffic areas?
Tile and ceramic flooring are best for high-traffic areas, as they are durable and easy to clean. Moisture is also a concern with these types of flooring, so be sure to choose tiles or ceramic that are moisture-resistant.
Kitchens, bathrooms, and entryways are all great places for tile floors, as they can be highly versatile with design choices and are very durable. Linoleum is another great option for high-traffic areas, as it is highly durable and soft underfoot. It is also more affordable than other types of flooring.
What type of flooring is best for bedrooms?
The best type of flooring for bedrooms is vinyl. It doesn't warp or crack, making it a good option if you don't want your flooring to get ruined easily. Additionally, vinyl is prone to dents and scratches, so it's not the best choice for high-traffic areas.
What is the most durable type of flooring?
Tile is the most durable type of flooring. It is less likely to suffer damage from dents, scratches, or moisture. For this reason, tile remains a popular choice for many homeowners.
Hardwood and vinyl are also considered more durable than other types of flooring, but tile remains more so because it has a low risk of these types of damage. Additionally, vinyl is a durable and easy-to-maintain flooring option that many homeowners prefer.
While hardwood, bamboo, and cork are more durable than vinyl, they require extensive maintenance in order to keep them looking their best. These materials can be susceptible to water damage and scratch if not properly cared for.
What type of flooring is easiest to clean?
Tile and grout floors are generally the easiest to clean. This is because they have a smooth surface that dirt and dust don't tend to stick to as easily as on other types of flooring. Vinyl plank flooring is also relatively easy to clean, though it's not quite as simple as tile or grouted floors.
You'll need help from someone who knows what they're doing if you want this type of vinyl surface instead of tile or grout floors.
What type of flooring is best for people with allergies?
There is a lot of conflicting research on whether people with allergies should have wall-to-wall carpets. Some studies suggest that carpet traps house dust mites rather than allowing them to become airborne and this may be beneficial for allergy sufferers. However, other research indicates that allergen levels are just as high in homes with wall-to-wall carpet as they are in homes with no carpet at all.
If you're looking for an affordable and versatile flooring option, vinyl is a good choice. Vinyl is durable, stain-resistant, and water-resistant. It's also a good option if you have limited mobility since there are many rubber or low pile carpets available that are easy to walk on.
Most allergy research suggests hard floor coverings that can be easily cleaned; however, it's important to keep in mind that vinyl floors should not be used in homes with children under 8 years old due to the potential health risks associated with phthalates (chemicals used to make plastics more flexible).
When it comes to vinyl floors, one negative point is that they are susceptible to discoloration. This can be improved by using a rubber base underneath your vinyl flooring installation. Another downside is that vinyl requires special care to protect it from scratches.